America's Premier Foot and Ankle Surgeon
Expert Reconstructive, Cosmetic, Aesthetic Foot Surgery
Dr. Vladimir Zeetser, DPM, FACFAS | 818-907-6100
What's New in Podiatry?
Something BIG
in Bunion Correction Has Arrived!
CLICK HERE TO SEE!
Meet our newest
International Fellow
Can Yapici, MD
Orthopedic Surgeon - Istanbul, Turkey
Completed the
October 2015
Aesthetic Foot Surgery Fellowship
and personal training with Dr. Zeetser for the FastForward™ Bunion Correction
Completed
May 2017
Aesthetic Foot Surgery Fellowship
Laser Fungal Nail Treatment
Before After
The state of the art in hammertoe correction and aesthetic toe shortening
Sclerotherapy
for unsightly spider veins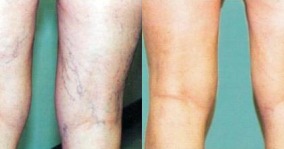 Contact Expert Reconstructive, Cosmetic & Aesthetic Foot & Ankle Center
click to load this location in Google Maps
Dr. Vladimir Zeetser, DPM, FACFAS
Premier Foot and Ankle Surgeon
5400 Balboa Boulevard, Suite 325
Encino, California 91316
(on the east side of Balboa Blvd, just south of the 101 freeway)
Telephone: (818) 907-6100
Fax: (866) 513-4995
Email: info@drzeetser.com
Parking: Parking is available at the front of the buiding. Free parking is available on Balboa Blvd and on side streets.
Saturday Appointments Now Available 9am-2pm.
Call (818) 907-6100
Click Here to book an appointment online,
or Click Here to request an appointment or consultation.