America's Premier Foot and Ankle Surgeon
Expert Reconstructive, Cosmetic, Aesthetic Foot Surgery
Dr. Vladimir Zeetser, DPM, FACFAS | 818-907-6100
What's New in Podiatry?
Something BIG
in Bunion Correction Has Arrived!
CLICK HERE TO SEE!
Meet our newest
International Fellow
Can Yapici, MD
Orthopedic Surgeon - Istanbul, Turkey
Completed the
October 2015
Aesthetic Foot Surgery Fellowship
and personal training with Dr. Zeetser for the FastForward™ Bunion Correction
Completed
May 2017
Aesthetic Foot Surgery Fellowship
Laser Fungal Nail Treatment
Before After
The state of the art in hammertoe correction and aesthetic toe shortening
Sclerotherapy
for unsightly spider veins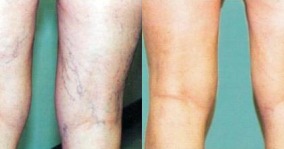 These procedures were performed by Dr. Vladimir Zeetser.