Dr. Zeetser - Expert Podiatrist and Foot Surgeon | Encino - Beverly Hills - Los Angeles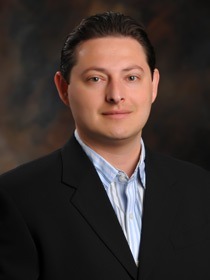 Dr. Zeetser is world renowned and is one of the few foot surgeons who has patients coming from all over the US and the world.
Dr. Vladimir Zeetser is a board certified podiatric physician and surgeon specializing in the treatment of all aspects of foot and ankle disorders. He is certified by the American Board of Podiatric Surgery both in Foot Surgery and Reconstructive Rearfoot and Ankle Surgery. He is also a Fellow of the American College of Foot and Ankle Surgeons.
He has been at the forefront of adopting the latest techniques and technology available for correction of deformities and improvement of function. Having comprehensive knowledge and experience in the decades of time tested podiatric procedures, he continues to further refine and modify these techniques to achieve enhanced outcomes for his patients with shorter recovery times, minimal to no pain and aesthetic appearance. He believes that the final cosmetic result of the foot is just as important as the structural correction.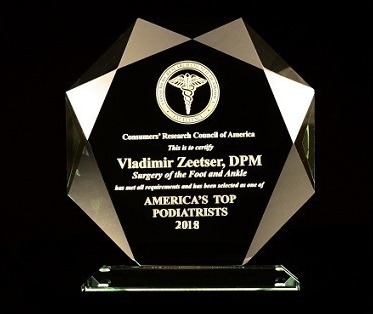 Awarded America's Top
Podiatrist & Foot Surgeon
2011 - 2019
Dr. Zeetser attended the University of California at Los Angeles (UCLA) were he completed his Bachelor of Science degree in biology. He started his attendance at UCLA as a Regents' Scholar under scholarship. During this time, he spent several years volunteering at the
Venice Family Clinic
in Venice, California, one of the most prestigious free clinics in the country. There, he participated in clinical work with multiple medical specialties and provided translation services. It was there that he developed an interest in podiatric medicine. He pursued his podiatric medical education at the California College of Podiatric Medicine (CCPM) in San Francisco, which was closely affiliated with UCSF Medical School. He maintained a scholarship during his entire 4 years of study at this institution, as well as received numerous additional scholarships, merit based grants and awards. Dr. Zeetser spent his 4th year of podiatric medical education in Los Angeles, dividing his time between the Wadsworth Veterans Hospital in Westwood, California and Olive View Medical Center in Sylmar, California where he completed his clinical rotations. After receiving his degree of Doctor of Podiatric Medicine (DPM) from CCPM and graduating with highest honors, he applied and was accepted to his top choice surgical residency program at Northridge Hospital Medical Center. He completed this program with 2 years of advanced surgical training in comprehensive foot and ankle surgery and also earned a 2 year certificate in lower extremity wound management and limb salvage. During this time, he also gained extensive knowledge in foot and ankle trauma surgery, sports medicine, diabetic foot management and biomechanics.
Following successful completion of this advanced surgical and wound care training program, he continued to act as an attending faculty surgeon to the residency program during the remainder of its existence. He chose to remain in the San Fernando Valley and establish his practice in Encino, California where treats some of the most medically challenged foot and ankle problems. He has become well known in the community for outstanding results in podiatric surgery and unparalleled success rates in diabetic wound management and limb preservation, where he utilizes the most modern and state of the art techniques to achieve the fastest possible healing times. He previously served as the exclusive wound care specialist consulted by the Providence Holy Cross Hospital Subacute Unit in Mission Hills, California.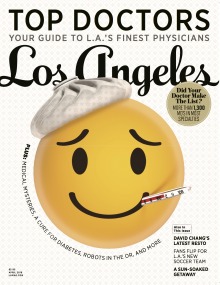 Dr. Zeetser receives LA Magazine's
Top Doctors of Los Angeles 2018
He currently maintains hospital privileges at
Northridge Hospital Medical Center
and
Providence Holy Cross Medical Center
. He performs the majority of his elective procedures at multiple specialized outpatient surgical centers throughout the area.
To stay at the cutting edge of his specialty, Dr. Zeetser maintains active membership and affiliations in nationally recognized surgical societies including the
American College of Foot and Ankle Surgeons
(ACFAS), the
American Board of Podiatric Surgery
(ABPS) and the
American Podiatric Medical Association
(APMA). He is also a member of the
American Diabetes Association
(ADA) and has become among the first of a small number of physicians to have achieved the status of Physician Certified in Wound Care by the Council of Medical Education and Testing, allowing him to become a Fellow of the
American Professional Wound Care Association
(APWCA).
While developing a successful practice, he began to focus his attention to political endeavors. As of July 2010, Dr. Zeetser was elected by his peers and currently serves as president of the
Los Angeles County Podiatric Medical Society
- the largest society of the
California Podiatric Medical Association
(CPMA).
Dr. Zeetser does not rely on extensive advertising or marketing. Instead, he derives the majority of his practice from physician and patient referrals. He is always open to new patients and provides flexible scheduling with personalized attention.
Everyone deserves to have beautiful and pain-free feet. Contact Dr. Zeetser's office to make an appointment for your private consultation today.
The Podiatric Distinction
The Podiatric Distinction/Advantage
The human foot and ankle is one of the most intricate and complex anatomical structures ever designed. Marrying the mechanical complexity and precision of a Swiss watch with the structural strength of a cantilever bridge, the human foot is a bioengineering masterpiece. It is a complex marvel of 26 bones (one-quarter of all the bones in the human body), 33 joints and more than 100 ligaments and tendons, all linked and served by a vast network of nerves, muscles, blood vessels, soft tissue and skin, working in unison to provide the support, strength, flexibility and resiliency needed for things most of us take for granted, such as balance, walking, running and jumping.
A Doctor of Podiatric Medicine (DPM) is the foremost medical and surgical specialist of the foot and ankle and is the only medical specialist educated, trained, licensed, and certified for exclusive treatment of the foot and ankle.
Podiatric surgeons complete extensive hospital based training while working with other physicians including internists, orthopedic surgeons, vascular surgeons, infectious disease specialists, endocrinologists, pediatricians, radiologists, anesthesiologists, and rheumatologists among others. The curriculum parallels that of the MD or DO physician allowing podiatric physicians to become an integral member of the medical community and vital in the multidisciplinary management of many systemic diseases.
Podiatric surgeons provide comprehensive medical and surgical care for a wide variety of foot and ankle conditions including common to complex disorders and injuries that affect children, adults and the elderly. They are uniquely qualified to detect the early stages of diseases that exhibit warning signs in the lower extremities, such as diabetes, arthritis and cardiovascular disease, and manage foot conditions which may pose an ongoing threat to a patient's overall health.
The diagnosis, intervention and treatment by podiatric physicians may save patients from amputation, restore mobility or prevent other serious, more costly problems, by early detection and appropriate treatment.
The skills of podiatric physicians are in increasing demand because disorders of the foot and ankle are among the most widespread and neglected health problems affecting people today.
Common foot and ankle conditions typically diagnosed and managed include but are not limited to ankle/foot sprains, fractures, heel pain/spurs, flatfoot, bunion and hammertoe deformities, neuromas, infections, ingrown toenails, warts and corns/calluses. Surgical procedures for more complex conditions, as well as diabetic wound care and limb salvage are often also performed.
Highlights:
Following a four-year undergraduate education, an additional four years are devoted to podiatric medical school. In addition to general medical courses, this graduate doctorate program includes a rigorous curriculum of didactic and clinical education, training and testing in such diverse areas as biomechanics, orthopedics, radiology, pathology, sports medicine, dermatology and surgery.
Residency training devoted exclusively to the foot and ankle with rotations in nearly all areas of medicine and surgery, working in conjunction with and training with physicians of a multitude of other specialties.
Depending on individual interests, some podiatric physicians obtain additional training in more focused specialization such as wound management/limb salvage, trauma and sports medicine. The latest trend with top podiatric surgeons is the aesthetic foot. National licensing examinations and continuing education as mandated by the State of California ensure that the physician continues to educate themselves in the latest techniques and standards of care.
When to Call a Doctor
Please seek immediate medical care if you experience:
Persistent pain in your feet or ankles.
Red, hot, swollen joints in the foot with severe pain and limping.
Pain, redness or other noticeable change to your toenails.
Pain, redness or other skin condition including severe cracking, scaling, or peeling.
Blisters and/or sores on the feet or ankles.
Signs of bacterial infection including: increased pain, redness, heat, red streaks extending from the affected area, discharge of pus.
Fever of 100°F (37.78°C) or higher with no other cause.
Symptoms that do not improve after two weeks of treatment with a non-prescription product.
Any of the above AND you are diabetic, have poor circulation, are taking Coumadin (or other anticoagulants) or have any other systemic condition that places you at increased risk for lower extremity complications.